Chiropractic is the art, science and philosophy of adjusting the spine to create normal structural alignments, thereby reducing nervous system interference. The specific techniques used are determined by our physical examinations and through our years of experience
Chiropractic Care

Chiropractic treatment is very successful in treating back and neck pain. Many conditions are caused by subluxations, which irritate or aggravate the nerves resulting in diseases or conditions. Chiropractic care can provide partial or full relief to many of these conditions.

Many common injuries can also be effectively treated by chiropractic care. The most common injuries are automobile accidents, where the symptoms can be delayed by weeks or even months after the accident. Auto insurance often covers these injuries.

Work place injuries including falls, lifting injuries, and others are also treatable by chiropractic.

Chiropractic works well with sport injuries, and chiropractors can often improve performance.
Please contact us for more information on how chiropractic care can help your specific pain, condition or injury. Many conditions are treatable naturally without the need for surgery or medication.
Chiropractic adjustments can be used to treat the following conditions:
• Musculoskeletal Conditions • Headaches and migraines • Upper, mid, lower back pain & stiffness • Leg & arm pain, tingling, numbness, weakness
• Intervertebral disc syndrome • Injuries from falls or lifting • Pinched nerves • Muscle spasms
• Sciatica • Scoliosis • Tendonitis • Whiplash
• Neck pain & stiffness • Carpal tunnel syndrome • Arthritis and bursitis • Chronic Fatigue Syndrome
• Auto accident injuries • Sport injuries
---
Holistic Health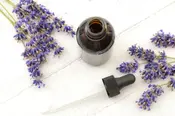 Through Integrative Wellness and Preventive Health Maintenance our goal is to optimize your body's own ability to heal. Specializing in Homeopathy, Herbology, Nutrition, Acupressure, and Energy-Balancing, we use non-invasive, natural methods to determine what would help your body enjoy vibrant health.
What is a Traditional Naturopath? A Traditional Naturopath is not a doctor, but a general practitioner of holistic health (or more correctly wholistic health) who looks at the body as a whole. The goal is to maintain balance in order to maintain health.
Call PNL Holistic Health today for an appointment. 510-418-9151 [email protected]
Good Health and Good Healing!
---
Acupuncture Care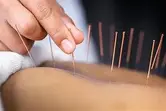 Acupuncture can be used to help treat:
• Stress/Anxiety/Depression • Insomnia • Nausea • Indigestion/Gastric reflex
• Gas/Bloating • Constipation/Diarrhea • Diet/Nutrition/Weight control • Auto immune disorders
• Acute sinusitis • Neck and low back pain • Degenerative disc conditions • Sciatic/leg pain
• Arm numbness • Musculoskeletal pain • Sports injuries • TMJ dysfunction (Jaw pain)
• Common cold/Influenza • Hypertension • Fibromyalgia • Menopause symptoms/PMS/Menstrual irregularities
• Myofascial syndromes • Auto injuries/Whiplash • Asthma/Allergies • Industrial injuries
• Cardiac palpitations • Osteoarthritis • Frozen shoulder • Tennis elbow
•Headaches/migraines • Chronic pain • Tendon/bursitis